Apologies if you are trying to avoid chocolate (for whatever reason), but I came across this inviting and delightfully purple looking chocolate store in Downtown Toronto.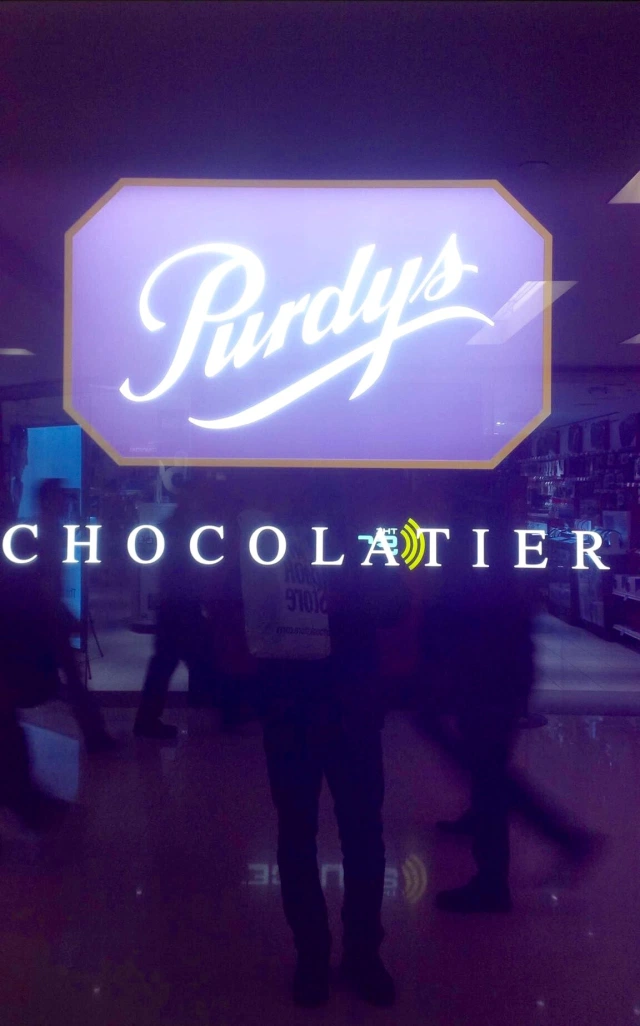 Purdys has been a Canadian chocolatier since 1907, their chocolate range looks scrumptious and although I did not have time this visit to try some, I will indulge on my next visit here (any excuse I suppose).
From the Purdys Chocolatier website:
Purdys Chocolatier is a team of Chocolate Experts inspired to take you away from the ordinary and create an extraordinary moment in your day! We never compromise quality & our customers can taste the difference. Many of our chocolates come gift wrapped in beautiful paper inspired by the season ready for giving.
I suppose you expect chocolate to be the passion of the Head Chocolatier?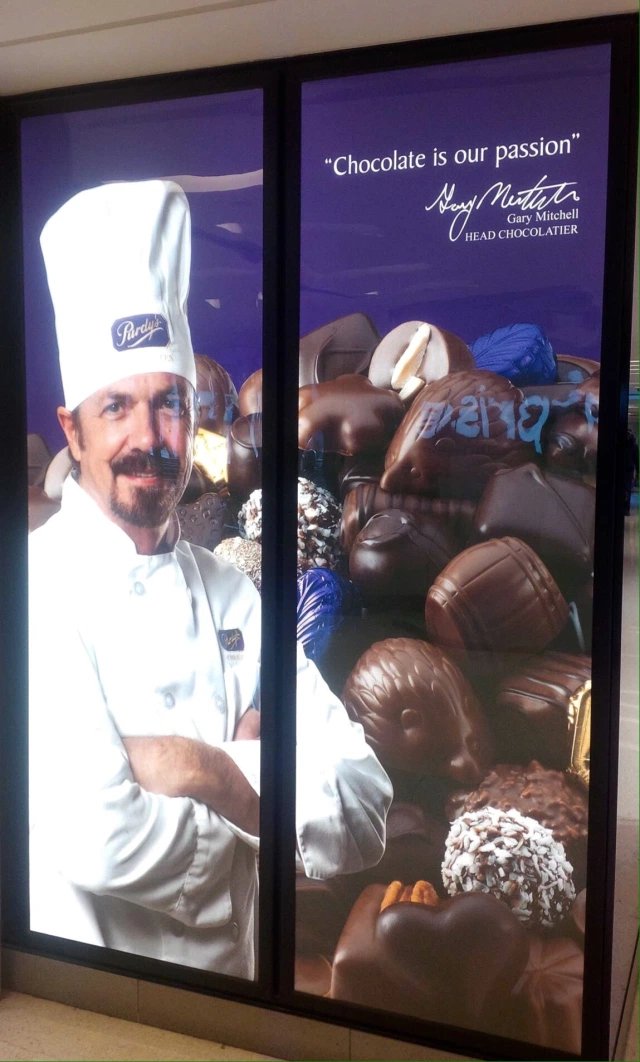 I suppose any trip you take in life should involve some sort of sweets, particularly I would say chocolate, after all, chocolate comes from cocoa, cocoa comes from a tree, and that technically makes it a salad (well, that's how I like to rationalise it anyway).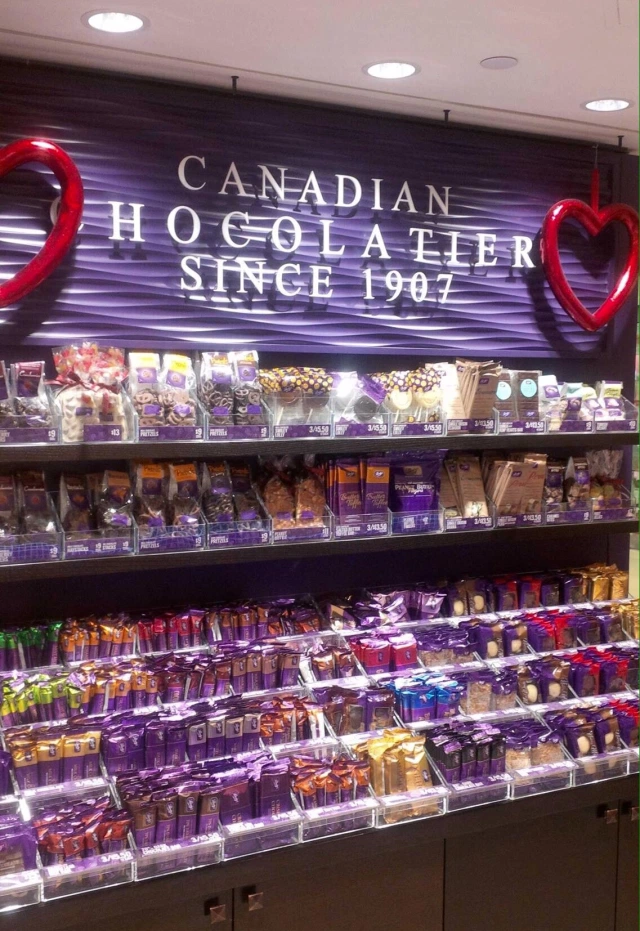 The Purdy chocolate fountain, yum yum.  Looks so good, and if you have a sweet tooth, and chocolate is your weakness, and you are trying to instill some discipline, then you need to just walk on by this golden fountain which is terribly inviting.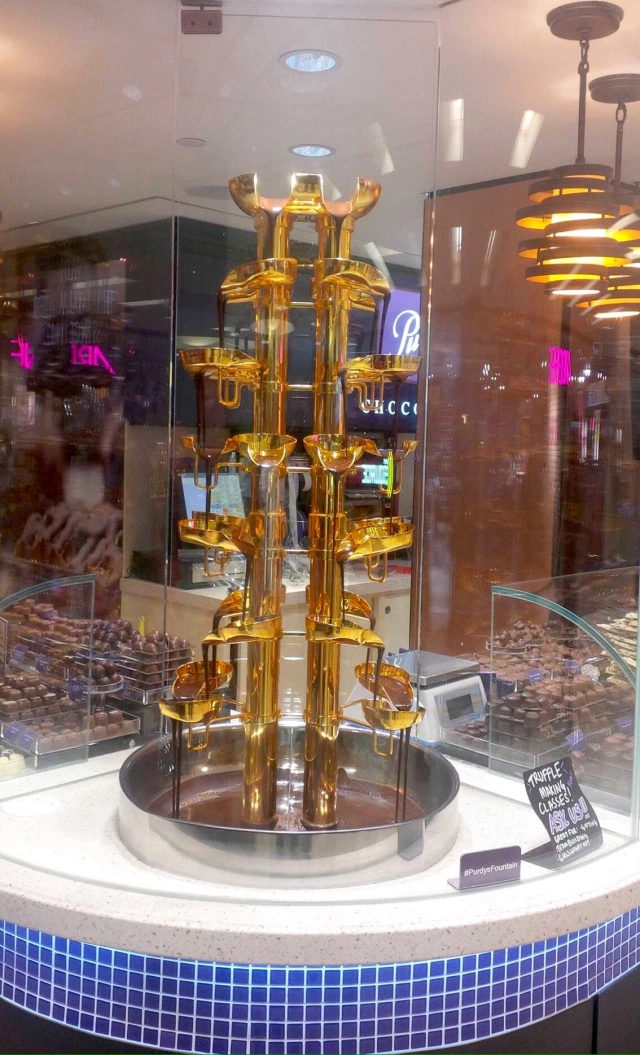 I was told by one of the people who works here (probably as they saw me mesmerised in front of this piece of heaven) that I could buy my own personal Purdy Fountain…for $8,000 dollars!  I wonder if that comes with any marshmallows?  I should have asked!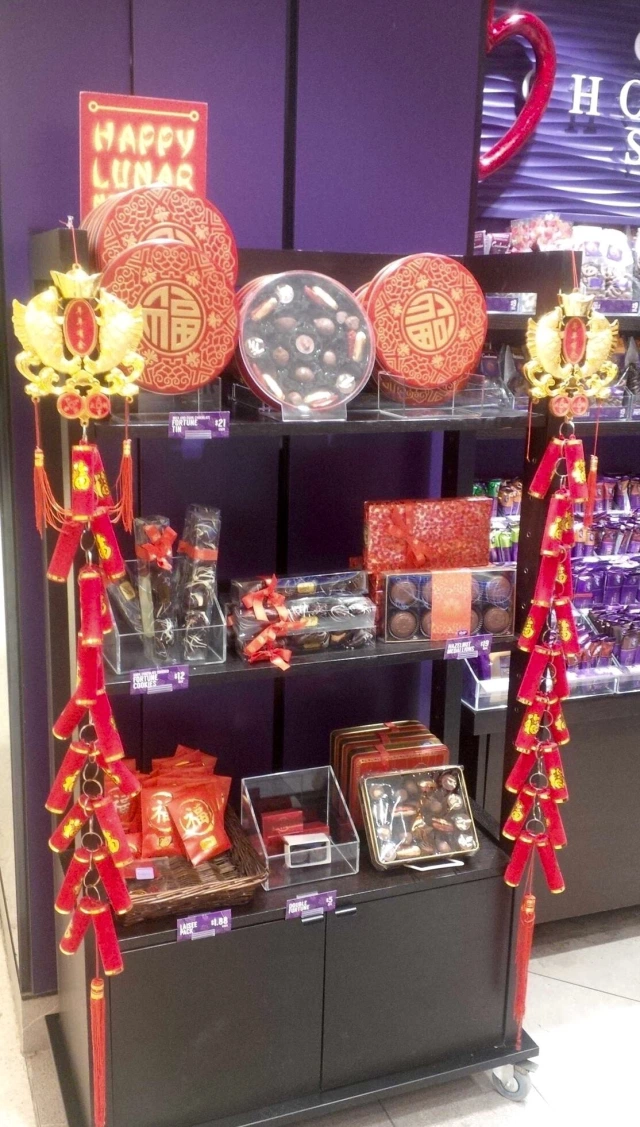 The Chinese New Year is around the corner, the treats are already in the stores for the Lunar New Year, there is definitely a lot of red and gold about, oh, and of course, February 14th, very hearty.