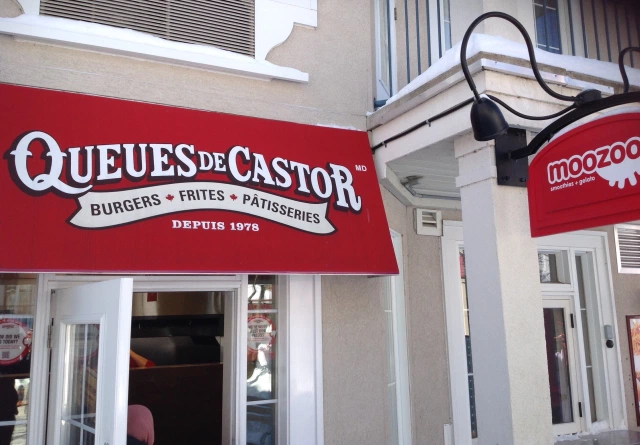 BeaverTails and Queues de Castor are a Canadian-based chain of pastry stands operated by BeaverTails Canada Inc. The chain's namesake product is a line of fried dough pastries, individually hand stretched to resemble a beaver's tail.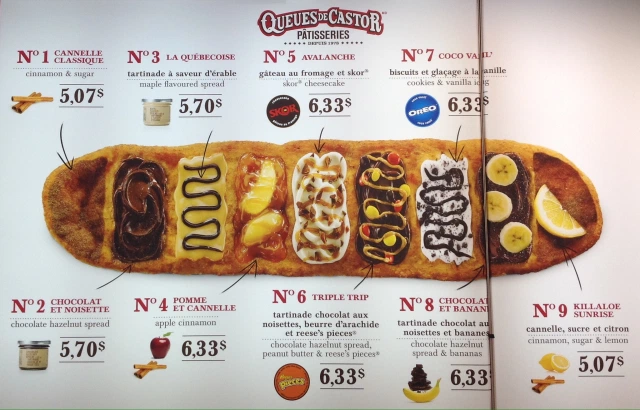 The chain originated in Killaloe, Ontario in 1978 and opened its first permanent store in Ottawa two years later. It now has franchises and licenses in four countries: Canada, the United States, South Korea, and Japan.
The BeaverTails pastry is similar to several other fried dough pastries and is topped with a choice of sweet condiments and confections, such as whipped cream, banana slices, crumbled oreos, cinnamon sugar, and chocolate hazelnut.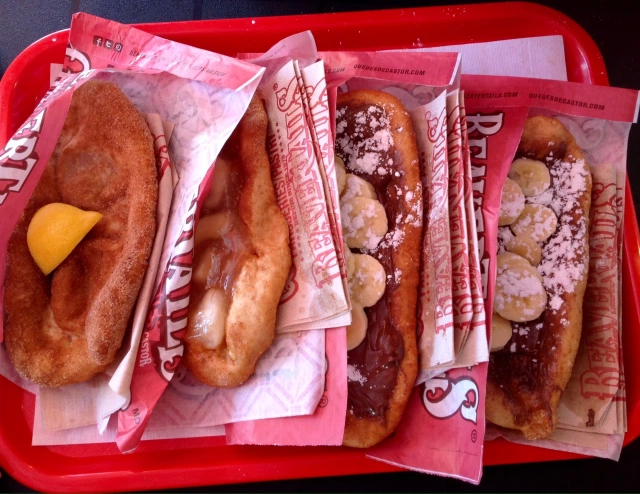 If you have not tried BeaverTails, you must try, especially if you have a sweet tooth like me and you like the look of the toppings above, scrumptious is certainly one way of describing them!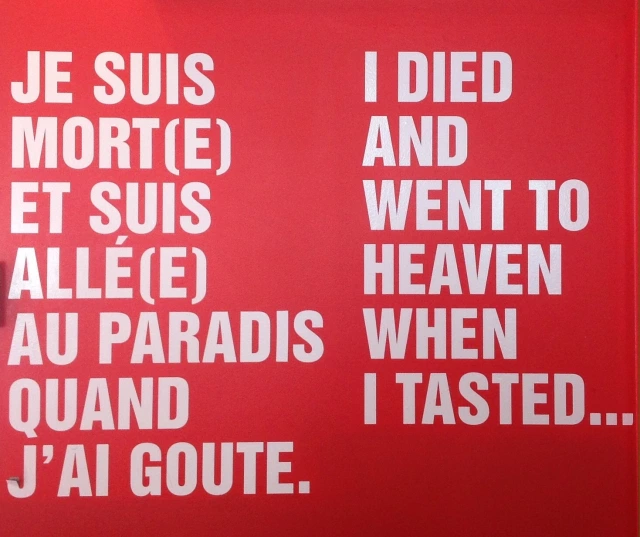 Below is a fine example of how a Beaver Tail can be enjoyed, she was so engrossed (as you can see from her eyes) that she was oblivious of me in front of her.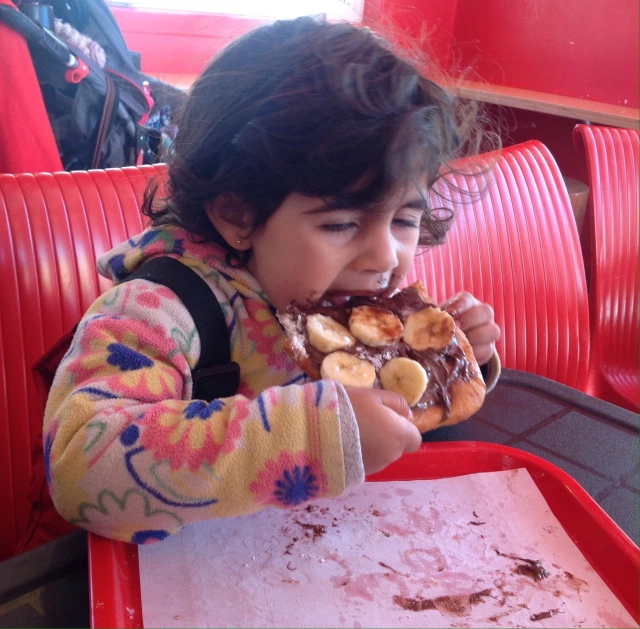 Anybody agree with this saying?